View in slideshow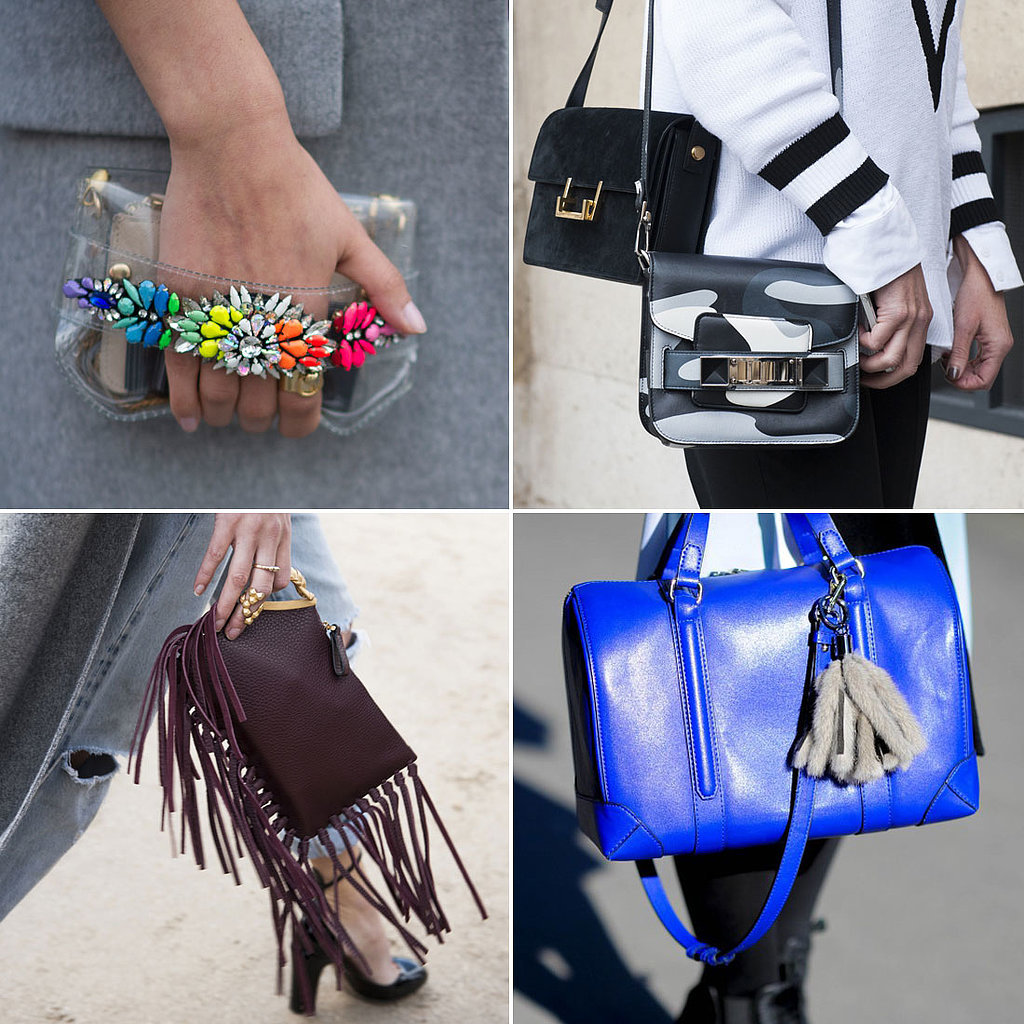 Your Spring wardrobe refresh isn't complete till you ditch the heavy tote and pick up something a little, well, lighter and way more on trend. And since we can't quite ditch our tights or slip into our favorite dresses just yet, a new handbag is a pretty good place to start, no?

This season's lineup comes equipped with fringed details — and not just for bohemian types — ladylike structured and slim purses (that can't be overstuffed!), and a cool new duffel that's not to be confused with your gym bag. Consider this your field guide to this Spring's biggest bag trends — and rest assured that we've found every tote, clutch, and carryall in every price range. Just scroll through to shop the ultimate Spring bag guide.
Handheld clutches
Exotic bags
Slim and structured bags
Duffel bags
Fringe bags
Bucket bags
Source: IMAXTREE and Getty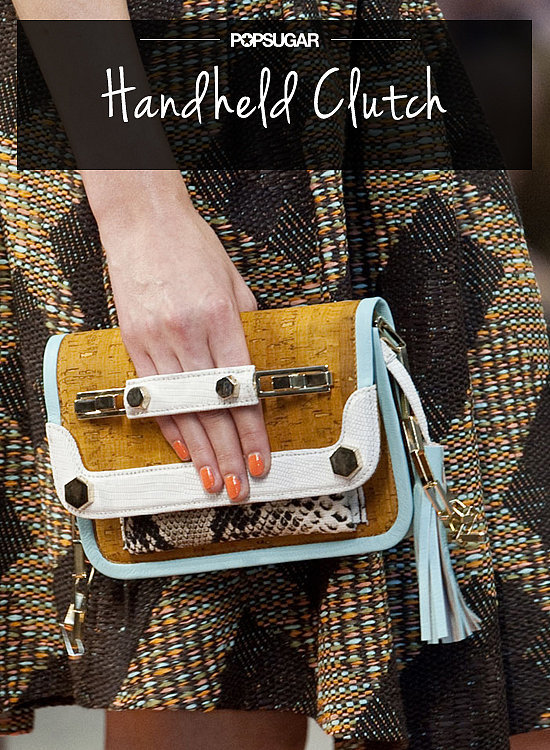 Why we love it: What's better than a clutch you don't have to sling under your arm while awkwardly balancing a drink or cell phone in your other hand? This smart clutch comes with a strap to make toting it totally effortless.
How to wear it: Pay attention to the details of your handbag — embellishments and special materials make it perfect for a night out. But don't rule out a day clutch — with a sophisticated, casual ensemble, this might just be the perfect way to top it off.
Source: IMAXTREE
1 / 55